Our events help to generate funds that support town plantings and scholarships.
Holiday Festival – Saturday – yes, that's right – Saturday, December 7th
with Maureen Christmas
Mill Pond School, 6 Olde Hickory Path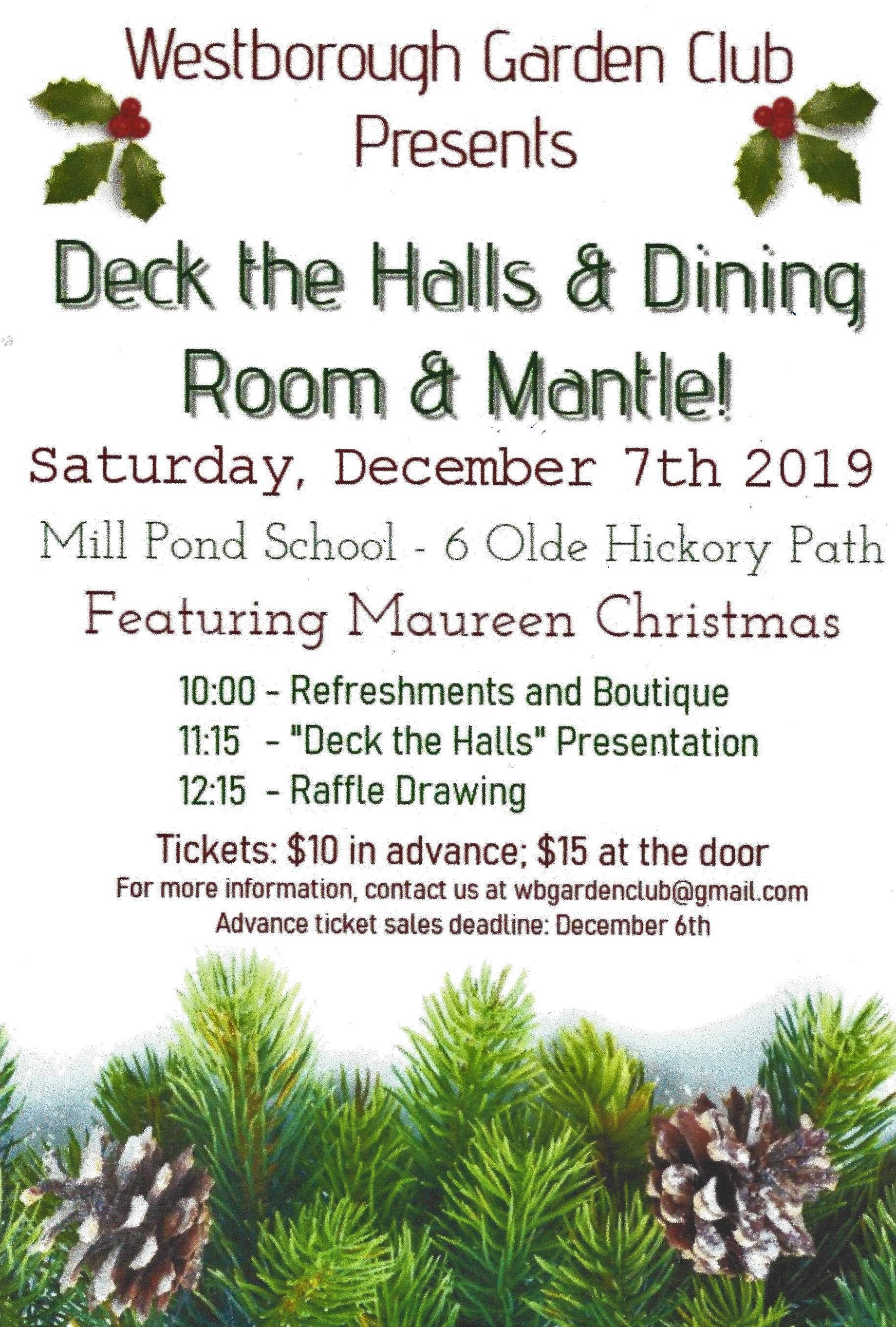 .
UNFORTUNATELY….. CANCELLED DUE TO COVID-19 PANDEMIC
SEE YOU NEXT YEAR!
Annual Plant Sale
Saturday, May 16, 2020
At Hastings Elementary School, 111 East Main Street
9:00 am – 11:30 am ~ rain or shine
Our Westborough community awaits this annual event and the opportunity to purchase our locally grown perennial plants. It gives us the opportunity to meet with the members of our community, sharing our plants and stories. It is a day of laughter, enthusiasm, and optimism. Garden Club members are expected to contribute a minimum of 20 plants. All members are urged to mark this date on your calendars and help out all morning long. We need everyone's participation to make this a successful fundraiser! Mark your calendars ~ and don't forget your hats and aprons!